70% alcohol Foaming Hand Sanitizer 99.99% Effective Against Germs
Product Detail
Product Tags
Product Description
99.99% effective and instantly soft skin: Dove Shea Butter Hand Sanitizer is 99.99% effective against many common germs and bacteria and is clinically proven to moisturize skin for up to 8 hours.
Moisturizing hand Sanitizer: the first hand Sanitizer gel combines unique technology without compromising antibacterial efficacy.
Antibacterial gel: our nourishing hand Sanitizer is alcohol based and formulated to meet FDA and CDC recommended alcohol levels.
Thoughtfully made: this hand Sanitizer is PETA-certified cruelty-free and packaged in 100% recycled plastic bottles, so you can feel good about switching to Dove Hand Sanitizer.
Superior moisturization: our unique hand Sanitizer is clinically proven to deliver superior moisturization.
Important information
Safety Information
Children under 6 years old should have adult supervision.
Indications
Kills 99.99% of most common germs that may cause illness.
Directions
Put a small amount in your palm and rub hands together briskly until dry.
Formulated with a blend of four conditioners, so it does not dry out or irritate skin. Hands feel soft, even after many uses.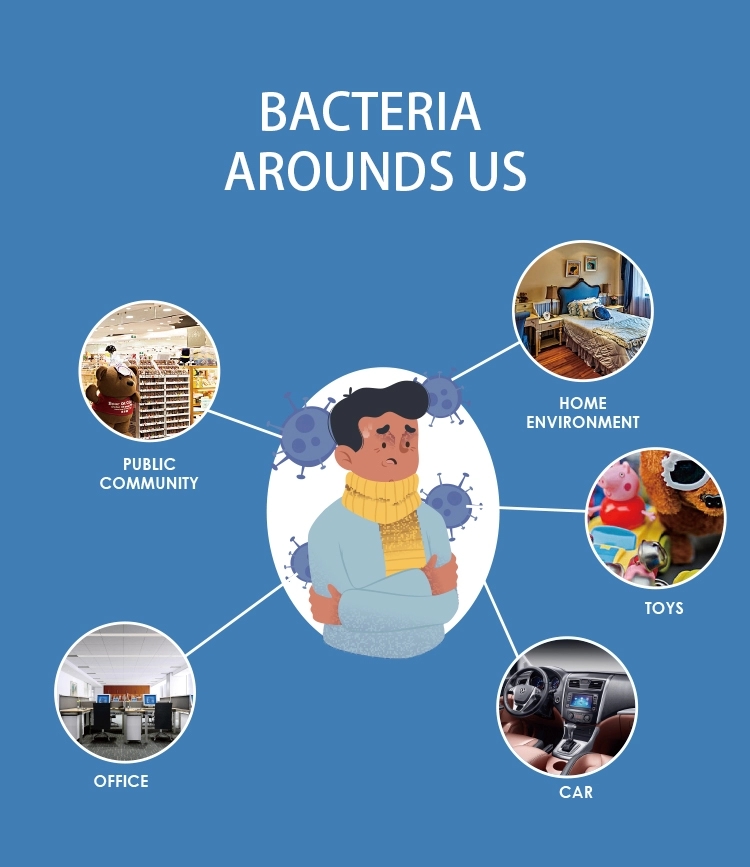 AT WORK: Provide alcohol Hand Sanitizer throughout the workplace to help kill germs during the day. Ideal for desks, tables, reception areas, breakrooms, and more.
IN COMMON SPACE: Provide hand sanitizer in high-traffic places where people need frequent access to hand hygiene. Great for locations where people use shared equipment or touch doorknobs, rails, or pens.
AT SCHOLL: Ensure teachers and staff are using hand sanitizer throughout the school day to eliminate germs on hands. Place in classrooms, administrative offices, teachers lounges, and more.
OUTGOING: Keep Hand Sanitizer close by for quick and easy access when soap and water aren't available. Carry it in your work bag, purse, or with you in between meetings.
We can provide manydifferent sizes hand sanitizer 
If you are interested in face and body care and cosmetics products, you can go to our Alibaba international store : https://bathconcept.en.alibaba.com/
If you are interested in bath suppliers products, you can go to our Alibaba international store : https://bathconceptcn.en.alibaba.com/
If you are interested in sex products, you can go to our Alibaba international store : https://bathconceptp.en.alibaba.com/
---
Next:
Wholesale Private Label lavendar fragrance fda approved alcohol hand sanitizer gel with essential oil
---